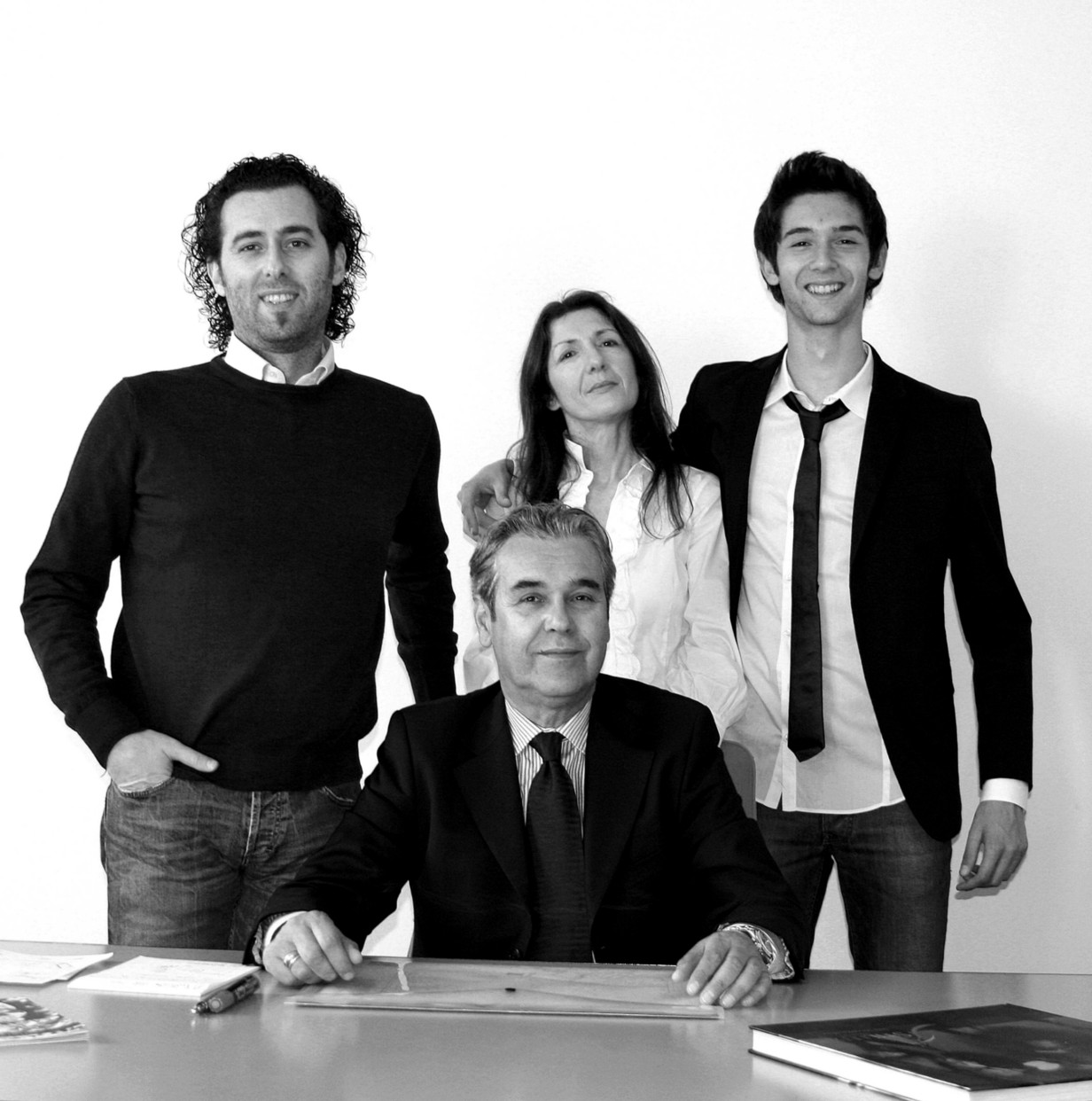 STILLUX
A long history, since 1972, which combines passion, technology and trends to develop a long lasting product. The territory, with its artisan tradition, combined with an entrepreneurial dynamism have made STILLUX the main actor of increasingly unique creations. We always believed in the participation and collaboration of multiple expressions: ours, all the corporate entourage and collaborators, but also our customers. From an authentic comparison we have been able to shape ideas and creativity. The years of experience, of study, of valorisation of materials, have integrated our reality with an increasingly open market to incorporate a limitless idea. We have equipped ourselves with increasingly advanced technologies, we have engineered our processes, but we have never abandoned our identity, ability, and history... ..but above all, we have enhanced our ``hands`` with which we breathe, touch and shape the raw material. Over the years, STILLUX has specialized more and more in the production of customized models, to obtain an even more unique and increasingly Made in Italy product. All the manufacturing processes are carried out within our structure, which allows us to make our business a real ``atelier`` of light.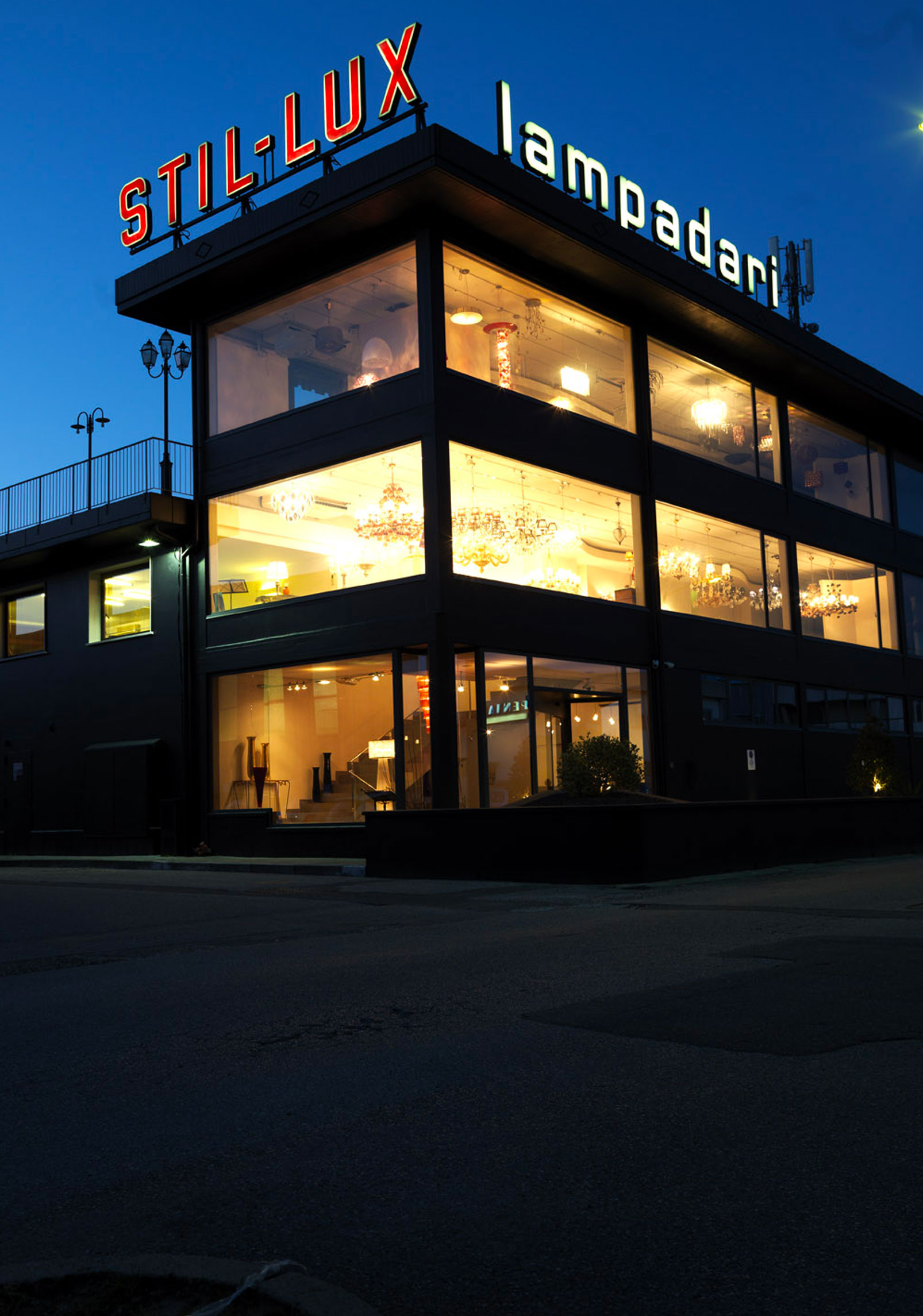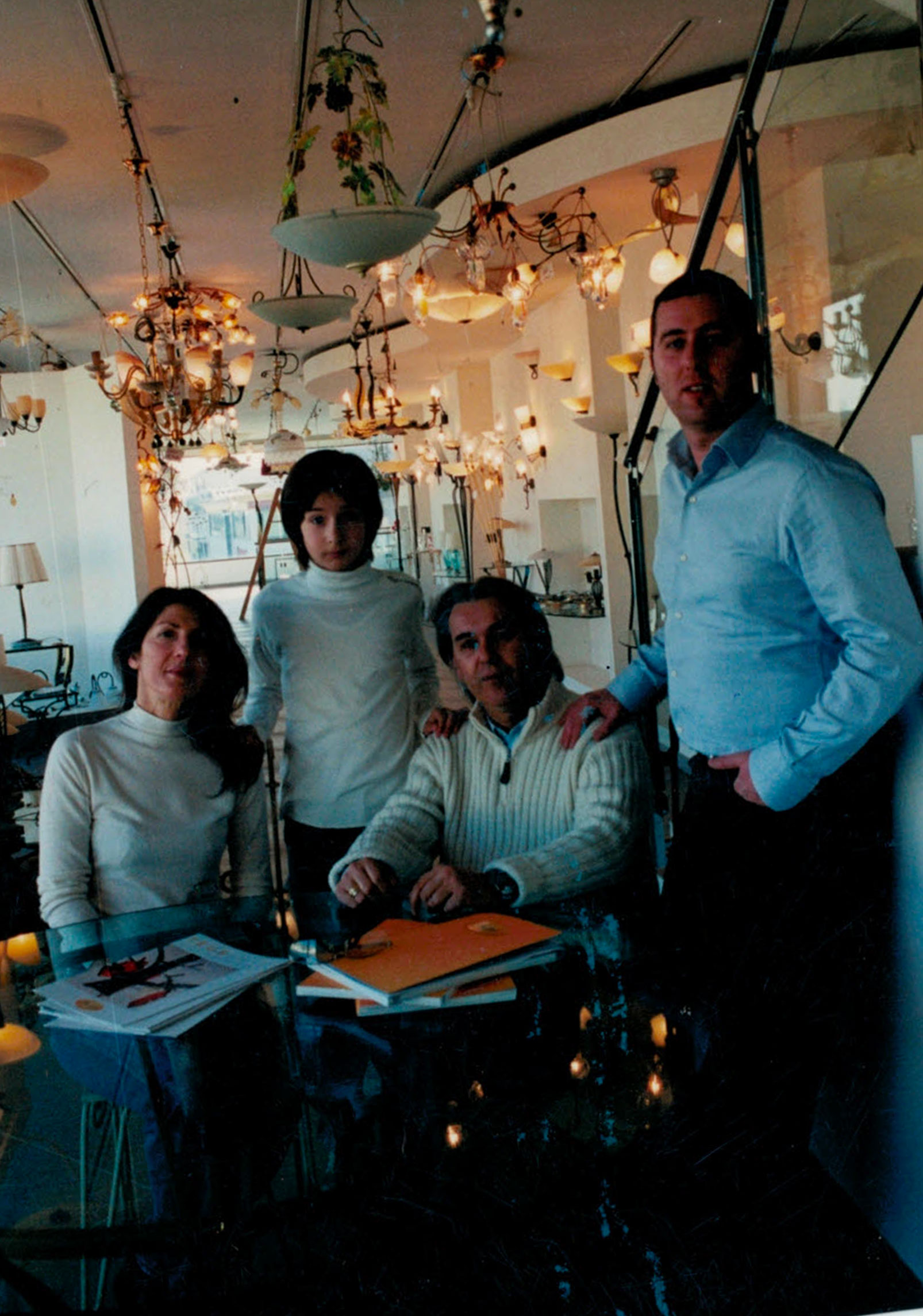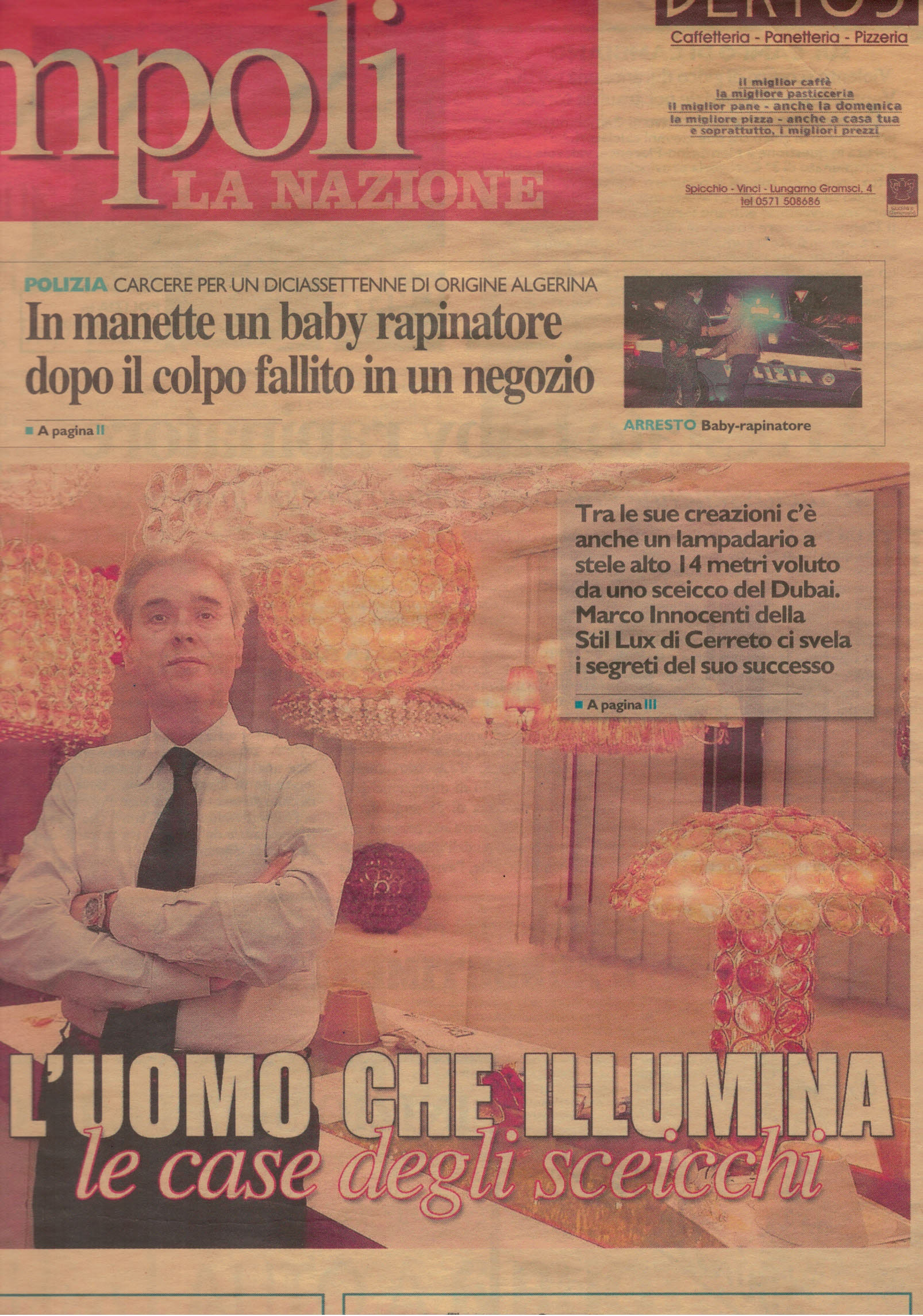 Stillux born, founded by Marco and Lucia Innocenti
First participation in Milan "Fiera Campionaria".
New Stillux factory and production site, developped on a covered area of
3000m2
Consolidation of the Italian sales network and development of export commercial
network
Introduction in the company of the second generation with the eldest son
Manuel.
Enlargement of the abroad segment with new collaborations in the Middle East,
America and Russia markets
Opening of new showroom and expansion of the Stillux headquarters
Opening of representative offices in Moscow and Dubai.
Develoment of internal contract office
Introduction in the company of the third generation in the company with the
second son Mattia.
Presentation of the new logo "STILLUX lighting lab"